Filipino Marriage
If you are ready for Filipino marriage,here are some of the terms and procedures to help you jump over the legal stuff quickly so that you can be with your Filipino girl as soon as possible.
Fiancée Visa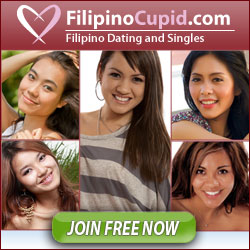 Whilst all countries have their own fiancée and spouse visa requirements, there are many similarities and the process is usually fairly straight forward. A Fiancée Visa allows a foreigner entry into a country for the purpose of marrying a citizen of the host country. There are usually conditions attached to the class of visa that require your fiancée to prove that he genuinely intends to marry you within a specified time limit from the time he is granted a visa, and that he intends to then live with you as your spouse. Once you marry, your spouse will probably have a 1 or 2 year probationary period before permanent residency is granted. IMPORTANT: Most countries including USA , UK , Australia and Canada require that you must have met your fiancée in person before you can apply for a fiancée visa.

Spouse Visa

To apply for a Spouse visa on the basis of your marriage, you must be legally married to your partner. If you were married in a country other than your own, your marriage will generally be recognised as valid under your countries law if it is valid in that country.

To be eligble for a spouse visa you must meet the following requirements:
be legally married to your spouse
show that you and your spouse have a mutual commitment to a shared life as husband and wife to the exclusion of all others
show that you have a genuine and continuing relationship with your spouse
show that you and your spouse are living together, or if not, that any separation is only temporary
meet health and character requirements.

Decision Two: What Country will you and your Filipino get married in?
One of the most important decisions you will need to make is where you and your fiancée will get married. You have the option to marry in your home country of course, or in your fiancée's home country. Which ever you choose, there are certain legal procedures that you will need to perform. The following general information is provided to assist FilipinaHeart.com members.
If you decide to get married in another country, it is important to remember that your fiancée will need to obtain an appropriate Visa, and then organise certain legal procedures in that country. You should allow several weeks to do this before you can get married.

Other tried and tested Filipino Online Dating services
FilipinaHeart.com
Click here to read how I was pursued by desperate Filipina in FilipinaHeart.com
Filipino FriendFinder.com
Click here to view private members' video on Filipino FriendFinder.com
Click here to return from Filipino marriage to Filipino dating