There are growing numbers of Asian men, specifically in Japan, South Korea and Taiwan that are marrying foreign Asian women. In Japan, South Korea and Taiwan, where it is difficult for some men to find a spouse in their home country, a growing number of foreign Asian wives are "imported" from abroad.
In Asia, money can buy you love
In Asia, money can buy you love and a foreign Asian wife. The cost is between USD 6,000 and USD 12,000 for a man to choose and "import" a Vietnamese wife. Depending on different "supplier" countries, potential brides in Vietnam are expected to pay for listing with the marriage brokers.
International matchmaking agencies offer marriage package tours to "supplier" countries such as Vietnam, China, Thailand or the Philippines. The "fast food style" of marrying a foreign Asian bride enable men in the space of seven to ten days to choose a woman and start marriage procedures.
Meanwhile, the man returns home and within a few months the foreign Asian wife can join her new husband after immigration formalities have been completed.
Finding a Vietnamese bride online? Click picture below to join FREE—>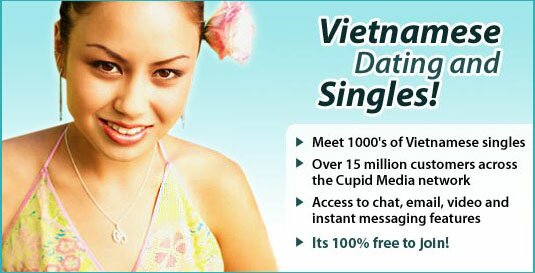 Is there true love by marrying an Asian bride ?
Whether the couple has found true love is another totally different matter. For now, each party has reached their own objectives; the Asian man has a wife with traditional values that are willing to stay at home and take care of children. For the case of the foreign Asian wife, she has secured a stable lifestyle and is able to provide for her family back in her homeland.
Asian bride phenomenon push factors
The majority of foreign Asian brides who migrate to get married do so of their own accord and not because of the perceived threat of bride trafficking.
These foreign Asian brides' objectives are simple: to get married and migrate
Like most migrants from developing countries, they hope that migration will enable them to send money back to their families and to improve their own lives.
Why are Asian men forced to marry foreign Asian women as brides?
There are a number of factors influencing Asian men to marry foreign Asian brides. From the Asian men perspective, they have the responsibility to continue the paternal line by giving birth to a son and taking care of their aged parents.
Social pressure is extremely strong especially in South Korea where it is difficult for South Korean men to remain single and childless. Furthermore, a hectic working lifestyle left men with no time for dating let alone marriage. Therefore the easiest and convenient method is to marry a foreign Asian bride.
Are native Asian women to blame for the Asian bride phenomenon?
With the rapid economic growth in Asian countries such as Taiwan, South Korea, Asian women are highly educated and most of them are in the workforce. However the division of household tasks between spouses remain unchanged in Asian traditional family structure. Men are supposed to bring in the money and women are expected to take care of kids and household tasks.
Many Asian women are unwilling to settle for the traditional role of a wife and they are compelled to choose either work on one hand or marriage and motherhood on the other. At the end of the day, most of them preferred to keep their jobs and stay single.
Click picture below to seek a Chinese woman online