Let's dig right into the juicy parts of Filipino FriendFinder. In the last review part 2, we discuss about how to connect to Filipino Friends Instant Chat. Now we will look into how to use your Filipino FriendFinder member profile to maximize your online dating experience.
At last count, Filipino FriendFinder has 332,441 members which is a lot of filipinas compared to others. In your member profile, you can directly see who's online in real time. See picture below
To find your ideal match faster, browse the "Recent New Member Photo Gallery" and you see how filipino girls take their profile pictures. Absolutely mesmerizing!
Most Popular Female Members This Week
You can view Filipino FriendFinder weekly most viewed members in the network based on the number of views received in the last 7 days. If you want to be popular, just follow their poses on their profile pictures.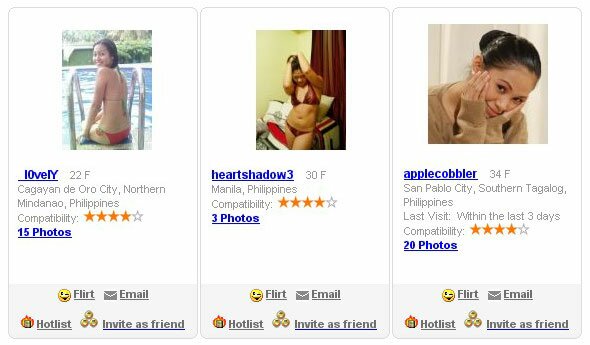 Most Popular Member Photos of Filipino Women
This show you the most popular filipino girls' photos voted by fellow members.  Most of them come from Manila, Central Luzon, National Capital Region, Southern Tagalog, Cebu, Central Visayas, Southern Mindanao in the Philippines. There are only some filipinas that post their profile from overseas such as United States.
In the next part, Popular Member Videos and Recent Member Videos will be shown.
Click here to read FilipinoFriendsFinder.com.com review part 1
Click here to read FilipinoFriendsFinder.com.com review part 2