In this JapanCupid review, you will learn how to quickly search for your ideal Japanese dating partner. JapanCupid layout are simple and intuitive such that you can see everything at a glance. In the JapanCupid member control panel, it is arranged like a cockpit dashboard where essential information are presented to you for easy viewing.
JapanCupid cockpit dashboard
In the member control panel, there is column called " What's New". As you can see from the picture below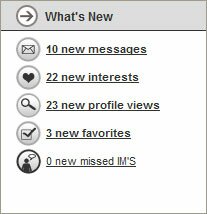 You can catch up on activities that you have missed since your last login to JapanCupid.com.
New messages are JapanCupid members that have sent you an email or messages
New interests are notifications from JapanCupid members that have taken a liking to you and sent you a "Shown Interest"
New profile views are JapanCupid members who have are interested and viewed your profile
New favorites are JapanCupid members who have added your profile as their favorite
JapanCupid popular search
You can filter and quickly zoom in by using JapanCupid popular searches such a: Most Popular, Latest Photos, New Members, Video Gallery.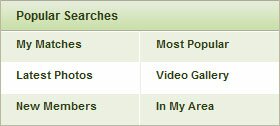 JapanCupid most popular women
In this column, what is most exciting is the "Most Popular" where you can see the most popular kawaii Japanese women profiles all at one place. You can also select the timeline for Most popular VietnamCupid women member (All Time)  or Most popular JapanCupid women member (This Month). See picture below.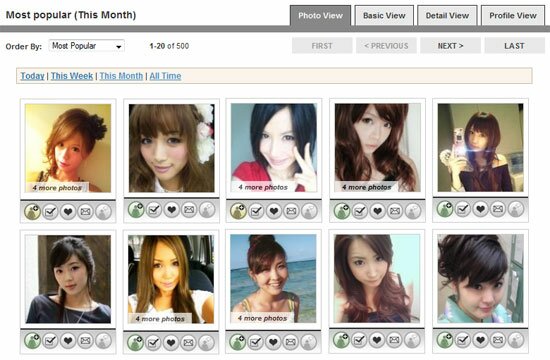 In the next JapanCupid review, you will learn how to use JapanCupid online tools to send "show interest" to japanese members that attract your attention.
Click picture below to meet or interact with Japanese women for Japanese dating. Join 100% free and chat with real Japanese ladies.