Dating Korean women is a totally different ball game and it is not what you expected. If you really like to date Korean girls, you must understand that Korean girls live in a conservative culture that gives them no other choice but to have a committed relationship.
Although Korean girls are becoming more liberal, however their culture has a long way to go before reaching gender equality.
Korean girls social status
Single Korean women have no social status in Korea. The reason is because of Korean family structure which is patriarchal. The only way Korean girls can gain social status is to marry a man. Korean woman will be demanding a stronger relationship commitment from her dating partner.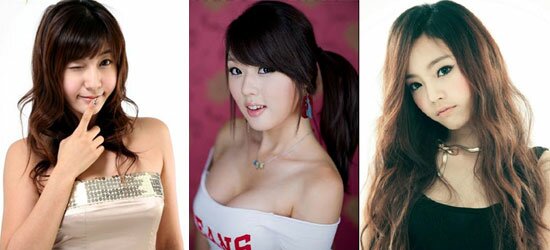 Single Korean ladies are seen as liability to her family. For most of the time, her parents and family elders expect their daughter to marry off  at a certain age.
A Korean woman's responsibility
In Korea's homogeneous society, a Korean woman is unable to break free from her 'duty' imposed by the society. A Korean woman's responsibility in the Korean culture is to marry, produce a son if possible and take care of her parents and her husband's parents.
For working Korean women, there is always a "glass ceiling" blocking their way to career success. Therefore Korean women do not earn enough to live independently. Their only escape from the chains of destitute lifestyle is to marry to a wealthy or upper echelon of the society.
Therefore Korean women are more dependant on the success of the relationship and require more relationship commitment from her dating partner.
Foreign men dating Korean women
From the perspective of Korean people, most Koreans believe that foreigners are just passing through and will leave Korea sooner or later. Korean girl's parent or elder family members usually disapprove relationships with foreign men because of  reputation of being arrogant playboys.
Korean people have the strong belief that foreign men do not like commit, therefore if a Korean woman who want to have a serious relationship with you, she will be testing and questioning your commitment throughout the relationship.
If you are a foreigner dating a Korean girl, what you can do is to make her feel that you are serious about the relationship. Give her a sense of security that you are not running away and tell her that the relationship is important to you.
Click picture below to find cute and hot Korean girls in Korea for dating