There are more South Korean women who shun marriage with local Korean men in favor of a career and single carefree life. According to South Korean government statistics, South Korea's marriage rate was 6.2 marriages per 1,000 people in the year 2009 which was the lowest marriage rate ever recorded since 1970.
Why do South Korean woman want to stay single?
The are many reasons why South Korean women are avoiding marriage. Besides economic barriers such as  high cost of rent and mortgages, rigid traditional Korean cultural norms are the source of deep underlying obstacles.
Due to South Korea patriarchal family structures, South Korean men don't see women as being equal. If you are from European countries or United States, you will be shocked that gender inequality still exists in these modern times.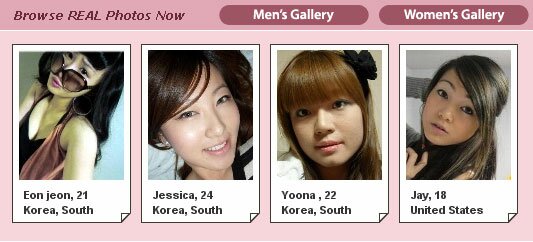 Gender inequality is turning off South Korean woman
As more South Korean women are highly educated, they are slowly rejecting the traditional social structures that are imposed on them by avoiding marriage. Because of unequal gender division of labor in the patriarchal family, South Korean women are expected to serve and take care of her husband, his extended family and their children.
Males are high up in the social order as they are the one who can carry on the family line. At a young age, South Korean males are pampered and treated like crown prince therefore male chauvinism are prevalent in South Korea society.
However as long as South Koreans have this unequal gender mentality, the marriage and birth rate will continue to decline. Unsurprisingly, South Korea has one of the world's lowest fertility rates – average of 1.15 children per South Korean woman.
Marriage sacrifices by South Korean woman
Many young South Korean women feel that marriage is unfavorable to them as it is the woman who is usually expected to make all the sacrifices in a marriage. For instance, the South Korean woman has to put off her career after her marriage. She is expected to take care of her children and juggle between her job.
Compared to western countries, inflexible work practices  and the lack of child care facilities in South Korea are factors that are dissuading South Korean women from marriage.
Why South Korean woman prefer western men
South Korean women are becoming more open-minded when it comes to dating. They found Western men less domineering than most South Korean men. If you are a white foreign man living in South Korea, you will be extremely popular among the local girls.
South Korean women like western men because they know how to treat women well. You maybe surprised that a common gesture in the west like giving flowers or presents for woman can make a South Korean girl very happy.
Ironically, South Korean men are looking for foreign brides as they are having difficulty back at home. Read this post about South Korean Men Looking For Asian Brides
Opportunity for western men looking for Korean girls
There are thousands of real South Korean women girls in search of a pen pal, chat partner. You can meet thousands of Korean singles on KoreanCupid.com. There are always Korean ladies online and you can get connected to beautiful Korean girls instantly. Email or chat with the native Korean girls that take your fancy.
Click picture below to sign up for a free membership today