Great news, but first you must promise to keep this a secret. This is between you and Asian Dating Insider blog.
I will explain why in a minute.
if you often use instant messenger(IM) to communicate ie yahoo messenger, msn messenger congrats, you are in a advantangeous position.
here's why; as I was browsing through Filipino FriendFinder.com when I stumbled upon the Instant Messaging function.
There are three instant messenger(IM) to choose from.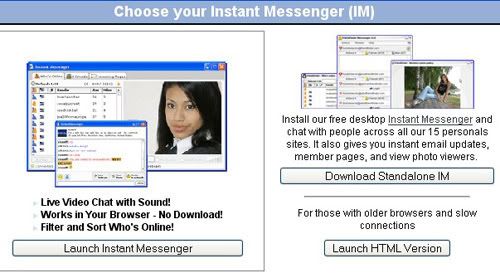 you might say there is nothing much to rave about.
But as i open up Filipino FriendFinder instant messenger, lo behold, at any one time
there are at least over one hundred Filipino FriendFinder members in there.
In the instant messaging window, you can view the age and gender of the members . You can also view the members profile or page at a click of a button.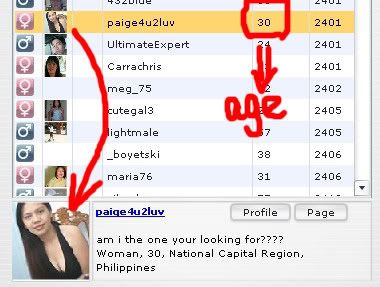 How cool is that?
Here's the secret and why is it that it is important that you keep it to yourself.
Almost three quarters of Filipino FriendFinder members are female. And this is at the time of writing.
you see this is uncharted territories where the less number of male members equal to more chances of you scoring high with the filipina girls.
i cannot guarantee that the Filipino FriendFinder instant messenger will not be flooded
with hungry alpha male members. By then it will too late. It will be like a pack of wolves fighting over a scrap of leftover meat.
I suggest you quickly sign up as a Filipino FriendFinder Free member and wait for my next post.
Click here to gain Free instant access to Filipino FriendFinder.com Instant Messaging
In my next post, I will reveal some instant messaging secrets that you can easily hook up with Filipina women.
Stay tuned…