What is Filipino FriendsterWorld.com all about?
FilipinoFriendsterWorld.com started out as a social networking community site which is equivalent to Filipino version of Friendster. Since it was established in 2007. it has evolved and become a hybrid between web 2.0 and a Filipina dating site.
Are you suitable for FilipinoFriendsterWorld.com?
As the name suggests, Filipino Friendster aims to reach out to Filipino guys and Filipina girls. However if you are a foreigner who wants to know more about Filipino culture or interested in making filipino friends, this site maybe worth looking around.
Let's take a look into the sign up process. Registration is free and it takes only two simple steps.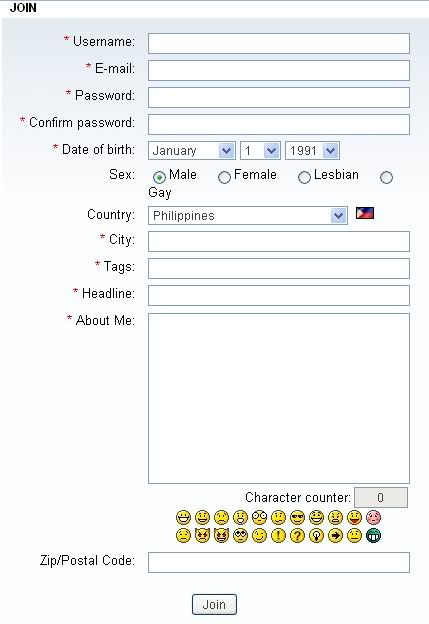 You are asked to fill out a simple form to write about yourself. However one of the blanks you must fill is the "TAGS". This is kind of confusing for some as they might know what is the meaning of tags. It may be useful to provide a help link beside to explain what is this "TAGS" all about.
Step 2: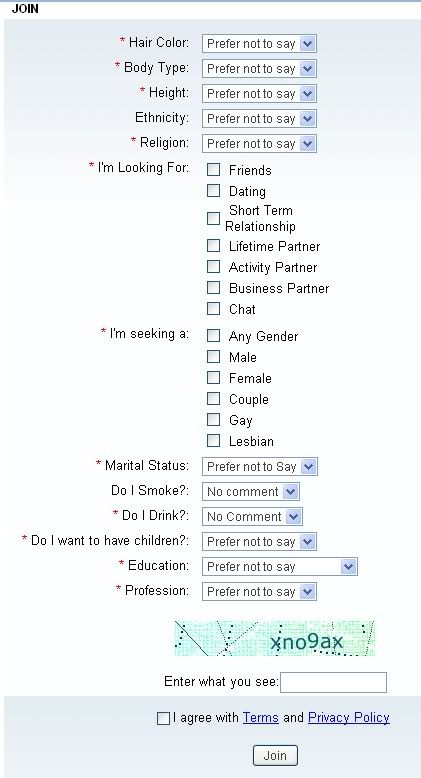 This will be the last step in the registration and you ready to go!  You can easily browse members' profile just by clickinga button. A recent search online reveals only 80 female members with the age selection from 18-75 years old.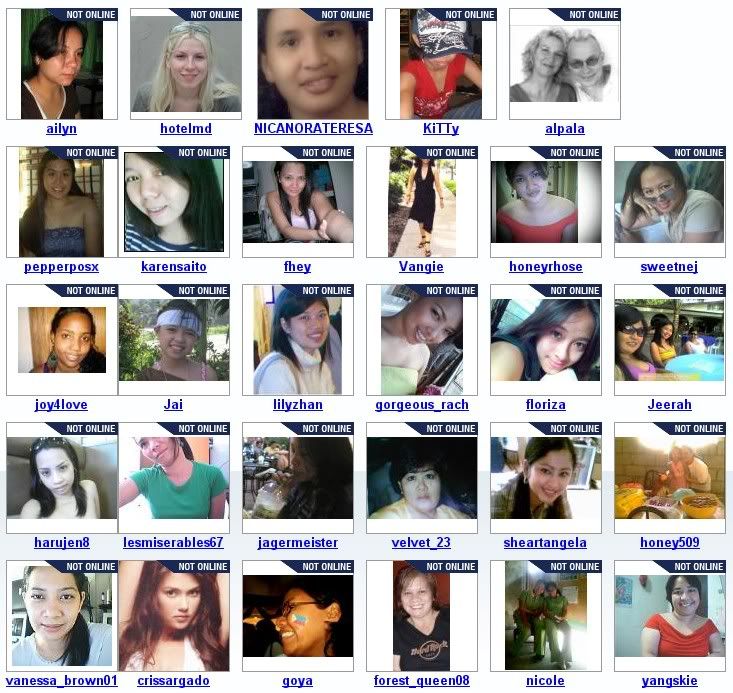 Features of  FilipinoFriendsterWorld:
an all-in-one MySpace, Match.com, Facebook, YouTube, Odeo and Flickr social site
You can upload you video files similar to YouTube and show off to other members.
Upload your Music  with ease so other members can hear your music.
You can advertise for free in the classified section.
Chat with your friends and IM (Instant Messenger) other members.