The influence of internet has drastically changed the dating landscape in conservative China.

With 1.4 billion people, affluent Chinese women who wants to expand their horizon tends to use online dating sites  to meet more people around the world. ChineseLoveLinks seek to fulfill this underserved Asian community.
ChineseLoveLinks is not mail order

Although there are many online dating services that offer bride mail order but if you are looking for asian brides then ChineseLoveLinks.com is not the place for you. ChineseLoveLinks is a strictly online dating pen pal service.
If you are interested in looking to make friends and pen pals with REAL Chinese singles woman, then you might want to try. Let's briefly go through the FREE registration process.
ChineseLoveLinks Signup Step #1
There are only three steps however some of the steps are extremely long winded and you may take up to 30 minutes to complete. The first step is to enter a valid email address.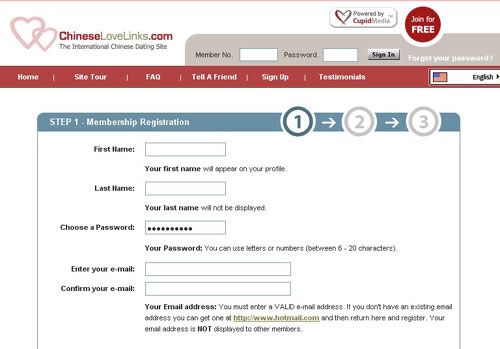 ChineseLoveLinks Signup Step #2
You will then been directed to step 2 where you will fill up some questions about yourself. This is pretty long and you cannot skip. You must make every selection or the system will not let you pass this step.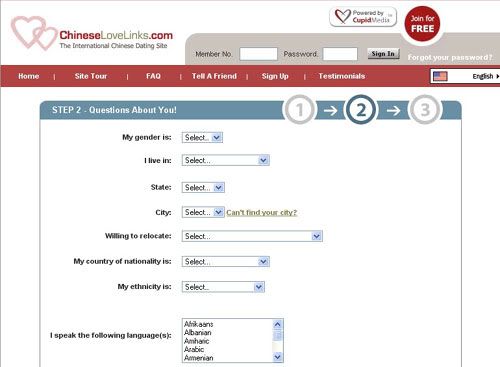 It is best to
ChineseLoveLinks Signup Step #3
In step #3, you will enter details about the Chinese singles you are looking for. It is best to leave them by default as you will have more chances of meeting Chinese penpals.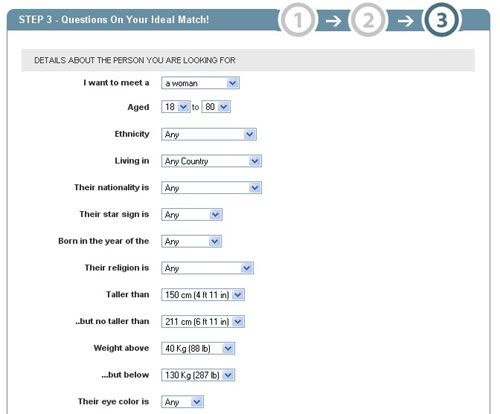 And finally you are done!
China Girls in ChineseLoveLinks.com 
Here's some information about Chinese ladies in ChineseLoveLinks.com. Most of them are from 24 – 45 years and these China girls hail from major cities such as Beijing, Chengdu, Sichuan Shenzhen, Guangdong Shanghai, Shenyang, Liaoning.



Do not expect to see young Chinese girls in ChineseLoveLinks.com.  You will be surprised that there are many Chinese women members who are above 30 years old.



Many are hoping to find new friends around the world and some of them are really seeking marriage partners.
Click Here To Join ChineseLoveLinks For FREE
Click here to read –> ChineseLoveLinks.com Review Part 2 (Member's control panel)
Click here to read –> ChineseLoveLinks.com Review Part 3 (Chat and Flirt)