Arab dating is truly becoming popular with the rising number of modern Arab men and arabic women rushing onto the internet searching for their soulmate. Without discrimination and culture constraints, an Arab girl can freely choose and chat with any Arab men in ArabLounge.
ArabLounge.com has successfully fulfilled the Arab community who wanted autonomy and the ability to find their marriage partner on their own accord.
Signing up in ArabLounge
Signing up is Free in ArabLounge however the registration is a plain tedious process which consist of six steps:
choosing your nickname , password and filling up your personal information
describe your physical attributes eg height, physique
description of your lifestyle
describe yourself and the person you would like to meet
key in your headline
post your photo
All the fields are compulsory which means that you need at least thirty minutes to complete. Also your profile will be reviewed by Arablounge staff before being posted to the site which normally takes not more than 48 hours.
ArabLounge Signup Step #1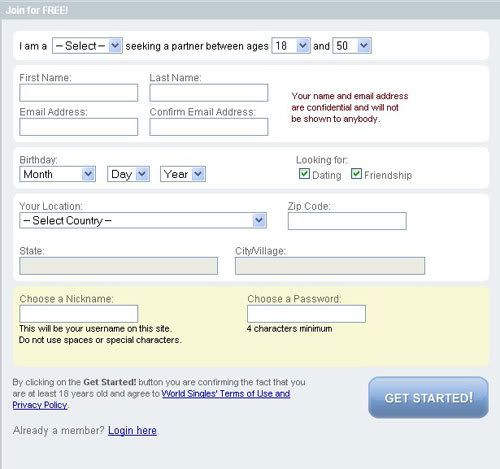 Enter your personal information and choose your nickname and password.
ArabLounge Signup Step #2
You will be taken to a page where you complete a description about your physical attributes. As you can see on top of the page, there are advertisements even in the registration process! Although advertising is a source of revenue, however the act of putting banner ads in the sign up process appears to be over zealous and gluttonous.
ArabLounge Signup Step #3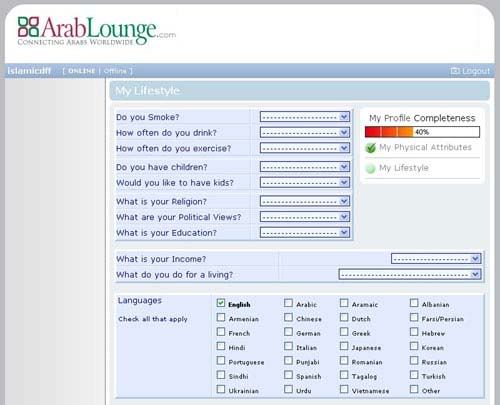 Keep in mind that all fields are compulsory or you would not be taken to the next step.
ArabLounge Signup Step #4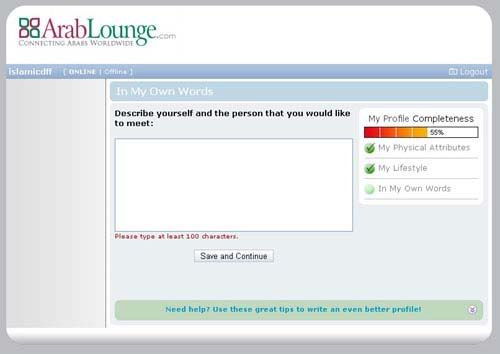 Many prospective members will look at the way you describe yourself. This is how they formed a impression of you. Keep it light and write something like: "My friends describe me as a …" so that people will know that you have friends, not a psycho bonker!
ArabLounge Signup Step #5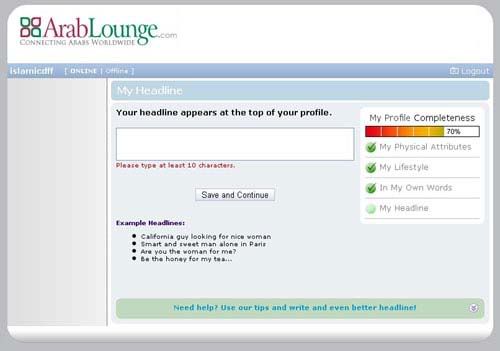 Headline is the most important part of a online dating profile as it instantly make or break your chances. The headline purpose is to grab the attention of your potential partners. Make your headline thought provoking. Don't write cheesy titles like " Princess looking Prince"
ArabLounge Signup Step #6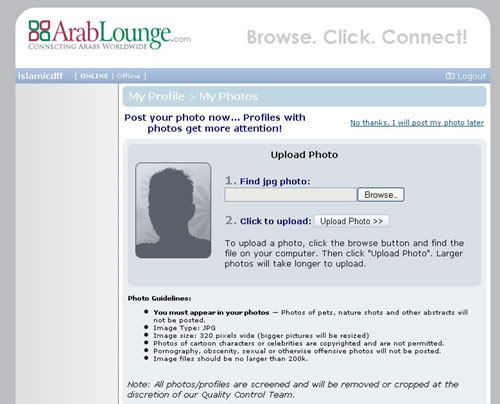 Tips: Upload a photo that show you smiling.
Click here to join ArabLounge for FREE

Click here to read –>  ArabLounge.com Review Part 2
Meet beautiful Arab Muslim girls seeking love and marriage. Click below to sign up for FREE…