In this instalment, we will explore and highlight the various features found in ArabLounge.com member's profile. Under the "MY HOME" column you will find "MY FLIRTS".
"MY FLIRTS" are little messages other Profile Members can send you to get your attention. You can reply to flirts or send flirts to any member by going to their profile and clicking "Send Flirt".
"E-CARDS"
There is a section for "E-CARDS"  from ArabLounge.com. Send these interactive e-cards to your Arab women members to show them you care. It is rather useful to use those friendship ecards for breaking ice as they are quite funny.
Ask Dr. Bousa
There is a relationship advisor column to hear your frustration and dating dilemma. It is particularly useful as Dr. Bousa dish out non- judgmental answers that will make you feel comfortable disclosing your Arab dating secrets.
Arablounge Chatroom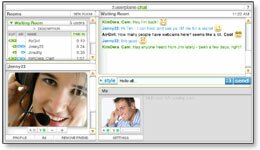 You can use both Video & Audio Chat. See and listen to Arab girls in the chat room. Broadcast your own audio and video for others to see. All you need is a webcam and a Platinum Membership.
However others have said it is too expensive to sign up for Platinum Membership.
The chat window is large and resizable. You can change text, style and color, add graphical smilies, click usernames to bring up profile details, link to URL's.
In fact there are tons of eager Arab women waiting to video chat. However a note of caution, you have to be honest about your personal details or it will turn off most of the Arabic girls and muslims singles.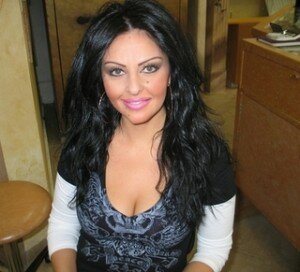 Click below to try out ArabLounge to meet more Arabic women

Click here to read ArabLounge.com review part 2
Click here to read ArabLounge.com review part 1
Meet beautiful Muslim girls seeking love and marriage. Click below to sign up for FREE…