AsianEuro.com has changed its name and is now known as AsianDating.com. For those who have signed up as a member, please do not be alarmed. This is only a brand name change and it will not affect your membership on the site. AsianDating.com will continue to provide service as usual.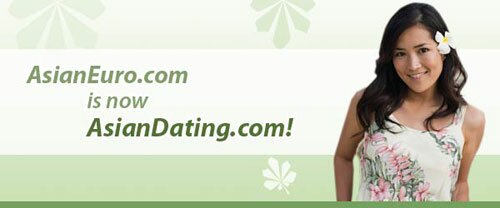 What is AsianDating.com about? (formerly known as AsianEuro.com)
AsianDating.com (formerly known as AsianEuro.com) is one of the largest authentic Asian online dating site. You can find real Asian singles from countries such as Thailand, The Philippines,  China, Indonesia, Taiwan, Malaysia. But you have to be careful of some Asian ladies.
What to look out for when you are a member of AsianDating.com
Be extremely wary of those Asian ladies who would claim instant love with you
Especially Asian women after one or two chat, they would declare that they are interested in marriage with you
However AsianDating.com (formerly known as AsianEuro.com) has make tremendous effort in reducing those scam profiles. The company behind AsianDating.com is real and work hard to resolve issues. So you can be rest assured that there are still plenty of real genuine Thai women, lonely Filipinas ladies seeking to make foreign friends.
For those who are seeking real relationship with Asian women and have the ability to travel to meet these women, you can find a very good match. The only thing you need is a bit of patience.
Click picture below and start browsing and interacting with Asian women.