If you are a foreigner looking to date or marry a filipina girl, make sure you are aware of the Philippine marriage traditions and dating customs. In the Filipino customs and rituals, nothing is as important as courtship and marriage in the Filipino culture.
There are many different kinds of courtship practiced in the Philippines according to different provinces.
Filipina women courtship
The process of filipino courtship start with a series of friendly dates. If a particular Filipina girl catches your eye, you should express your interest to the Filipino women in a discreet and friendly manner.
Avoid going up to a Filipina woman on a street as it is being perceived as aggressive and culturally not acceptable. Refrain from being arrogant or even condescending because of stereotypical "yellow fever" views.
Please always bear in mind that by courting a Filipina woman in the Philippines, you are also courting the filipino woman's family.

Flirty and shy Filipino girls
During the filipino courtship process, a demure Filipina girl will play "hard to get" and act as if she is not interested so as not to come across as flirty even though she has feelings for her admirer.
Therefore if you are rejected once or twice, do not be disheartened as this behavior serves as a tool to test the admirer's sincerity and seriousness of the relationship.
Courting Filipina women from Cebu province
This is particularly useful when you are dating a Filipina girl from Cebu province.
Pamanhikan – The Formal Proposal
The asking of the filipina girl's hand in marriage is a serious matter. Therefore do not visit her parent's house if you are not serious about the relationship.  Otherwise you are giving the impression that you are seeking her parent's permission to marry their daughter.
The man will formally ask and seek blessings from her parents in order to marry their daughter. The date of the wedding and the dowry are discussed during this visit.
Setting the Filipino bride dowry
Some western men may feel uncomfortable when it comes to giving cash as dowry to her parents for marriage. However you must understand that for the Filipino, marriage is a union of two families, not just of two persons. Therefore, giving cash is a symbolic gesture of thanking her parents for bringing up her properly.
Click picture below : sign up for FREE dating real Filipino woman online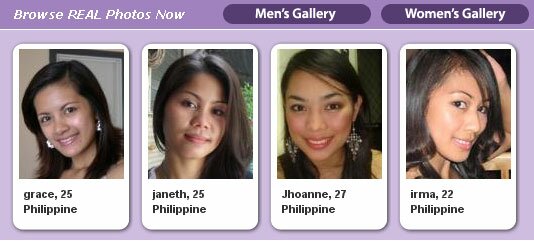 Click here to read more details about dating Filipino courtship customs