ThaiLoveLines.com claimed to be the Thailand's number one Thai dating online service and world's largest dating site based in Thailand. The only cold hard facts backing their claims are the statistics of 115,000 active members in their database since its launch in April 2007.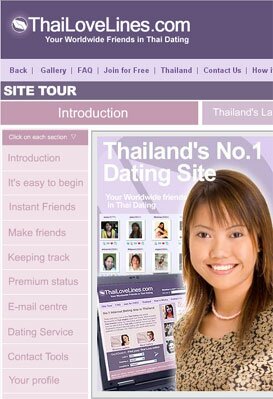 ThaiLoveLines.com dating service has members particularly from United States,Europe, United Kingdom, Canada,Australia, New Zealand and Scandinavian countries  seeking Thai ladies in Thailand.
What is ThaiLoveLines.com about?
ThaiLoveLines has an agent network in Thailand that cater for foreigners searching for Thai women marriage partners. Many of the Thai ladies members on ThaiLoveLines are particularly interested in finding foreign partners and the site successfully caters for thousands of foreign men searching for Thai partners.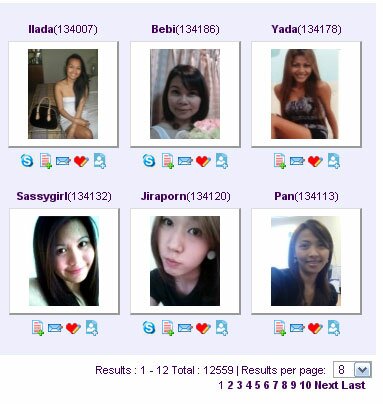 What's so special about ThaiLoveLines.com?
ThaiLoveLines has several innovative Thai online dating tools to help members find Thai online dating a fun and enjoyable experience. Some of the special dating tools are :
Instant Messenger – Instant Chat
Flirt and Express Interest
Skype Phone, SMS and Chat
Matchmaker Programme
IM Missed Call Facility
Social Networking
Capitol.fm Radio online
Security Online
How safe and secure is ThaiLoveLines.com?
ThaiLoveLines.com unlike other common Thai dating sites do not accept usernames or handles. You have to supply your first name when registering however your last name is kept private. This eliminates scammers or problems such as scam profiles that are very common in major online dating services.
ThaiLoveLines.com try to balance privacy and anonymity with security and online safety. ThaiLoveLines has an onsite security department handling false profiles or suspicious activity to discourage the use of false names or handles.
In the next review, you will find out more about the advanced dating tools that are available in ThaiLoveLines.com.