In the previous blogpost ArabLoveLine.com Review Part 1, we talk about ArabLoveLine registration process. Today, let's explore ArabLoveLine member's control panel.
ArabLoveLine member's control panel
In the member's control panel, the layout is confusing although we have to admit that the features are power packed. You can use their sleek features such as chatroom, music, videos, forum and blog. Here's a preview of member control panel.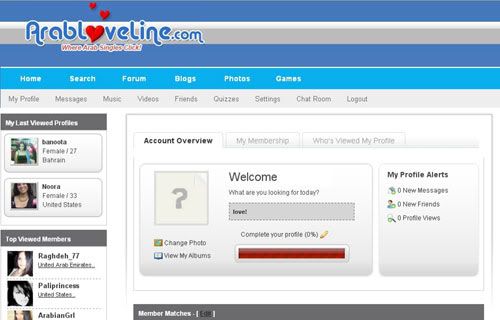 ArabLoveLine member's Video
You thought that you'll be watching some videos of members making their introduction with their webcam. It was a such a letdown Why? There seems to be many videos about irrelevant subjects such as dancing and singing eg Britain got talent. Oh you'll realized that these videos are grabbed from YOUTUBE.
Top Rated and Top Viewed Members
There is a handy feature where you can see who are the most viewed ArabLoveLine members. Below are some examples.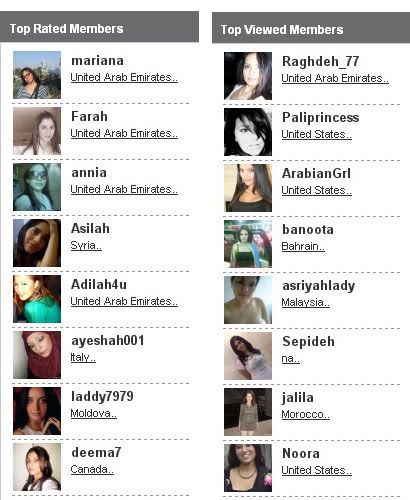 ArabLoveLine Chatroom
You need to sign up as a Premium Membership in order to access the chatroom. The subscription  for 1-month is USD24.95. There are no demostration of any kind so you do not know what interface you will be using.
ArabLoveLine Music
This is virtually non existant, you will be served as "SORRY No Results Are Found". Probably a new site making progress.
ArabLoveLine Conclusion
The ratio of ArabLoveLine members are evenly distributed. 50% of the members are from USA and the rest came from Arabic countries such as Saudi Arabia, United Arab Emirates, Bahrain, Syria, Morocco etc. Interestingly there are also members from Muslims countries such as Malaysia, Indonesia seeking out Arabis singles.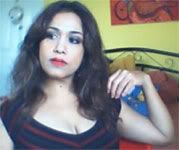 At any point of time, you can only see less than 20 members online and you'll be seriously wondering to yourself if ArabLoveLine is yet another bogus online dating site. Hopefully time will tell. If you have any successful experience with ArabLoveLine please share with us in the comments.
By comparing ArabLoveLine to ArabLounge, click here if you have not read our ArabLounge.com Review, we would definitely think ArabLounge is much more deserving of your time.
Click here to read –>  ArabLoveLine.com Review Part 1
Meet beautiful Arab Muslim girls seeking love and marriage. Click below to sign up for FREE…