In this instalment, we will dig into the trenches and reveal the special and exciting features of FilipinaHeart.com. Let's have a look inside the member's control panel once you have signed up as a free member. If you have not done so, please click here to guide you in the free member registration process.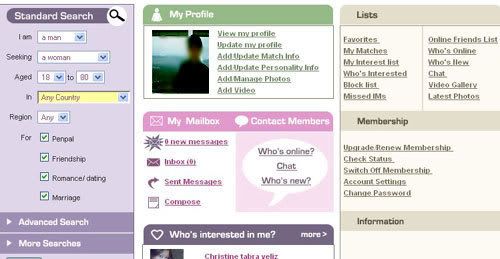 The FilipinaHeart.com member area has a simple layout so you will be navigating with ease. Let's have a look at the intriguing feature. Proceed to the right column under –> Lists —> you will see a feature called 'video gallery'
By clicking on it, you will be taken to filipina members who have uploaded their video profiles.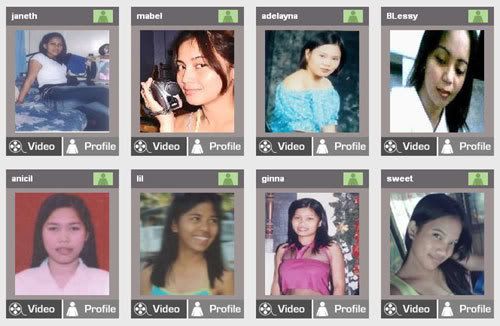 Now a piece of advice, please use the feature that allows you the option of choosing filipina member's age range. The age range span from 18 to 80. You wouldn't want to see those that are beyond 30 years of age.
Now to tell you the truth, there is a piece of bad news:
In the past, a free member of filipinaheart.com is allow to view all members' video profiles. Recently, the rules of filipinaheart.com has changed, as a FREE Standard member you can only view videos of Platinum members for FREE, however you need to be a Platinum member in order to view videos of Gold or FREE Standard members.
As the majority of filipina women who has uploaded their video profiles are Free Standard members, your hands will be tied if you remain as a Free standard member.
Watch and hear some of the sweet sexy voice of filipina women, some may dance or sing, some are too shy to even speak up, but one thing is certain, their command of English is fluent.
Click here if you are charged up to unlock your Free member status in FilipinaHeart.com
Click here to read –> FilipinaHeart.com Review Part 1
Click here to read –> FilipinaHeart.com Review Part 3