In this series , we will explore the innards of Match.com, the oldest and largest dating service online. Match.com was started in 1995 and match.com has more than 15 million members and Web sites serving 37 countries in more then 12 different languages.

With more than 42 million singles registered globally with Match.com since its launch in 1995, your chances of finding a match are pretty high so you should not make an excuse of not being able to find a match.
However if you really want to increase your chances of finding a match, you have to focus on your profile. Trust me, this is how I got to attract lots of flirting, winks and emails from the opposite sex.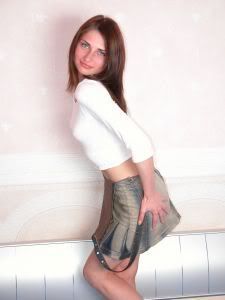 Editing Your Profile

There are three parts of profile you have to edit and I suggest you fill up all of them. Although the whole process takes around one hour, you can save and submit each section and the benefits you will gain are enormous.
Here are the three parts of your match.com profile.
1) About Yourself
Basics
Appearance
Interests
Lifestyle
Background/Values
The basics and appearance sections are rather straight forward, but the "Interests" section has some tricky questions which you need to attempt although it is optional.
Here are some of the questions:
What do you do for fun?
Favorite local hot spots or travel destinations?
What's the last thing you read?
The more you reveal about your interests and desires, the higher chance that a prospective match will be able to relate to you and remember to tell the truth to save yourself from future embarrassement.
2) About Your Date
Those are the typical expectations of your prospective matches, some questions include
What body types do you find attractive?
Is it okay if your future partner drinks? Check all that apply.
Match.com is very thoughtful by having all the fields checked, therefore to maxmise your chances of getting a match, it is best to leave it as it is.
3) Your Intro
This is the most important and crucial section of all. This section determines the tippping point whereby your prospective match decides whether you are an interesting match worth contacting.
Below are the two questions you have to carefully consider.
Your profile headline
Summarise a short and catchy headline to grab the attention of a prospective match. The job of the headline is to create curiosity and make them want to read more about you. The best and effective headline are those that are philosophical, try to quote famous sayings and here's a secret: always end your headline with a question.
For example: My Life's purpose is to find my purpose, what's yours?
Tell us about yourself and who you're looking for.
Focus and write more about yourself rather than who you are looking for. The more specific you talk about yourself, the more your prospective match can feel connected with you. Don't be afraid to reveal your dreams and desires.
If you are still lost and clueless about writing your profile, I suggest signing up and download my FREE "5 Shrewd Tips Special Report" to help you write your online dating profile.
Click here to sign up for your Free report