In the last Muslima.com review, you have found out how to express your interest to Muslim women that attract your attention. For now you will explore ways to chat with Muslim women and using Internet Messaging.
Talk to Muslim Girls in Muslima Chatrooms
You can use the chat room if you upgrade to Platinum or Gold member. However if you are a standard free member, you can still use the chatroom by finding those members who are platinum status.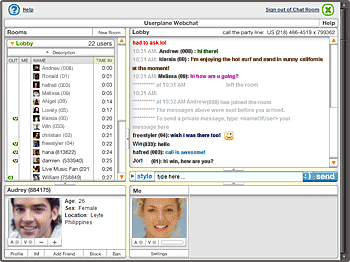 How you can chat with Muslim women anonymously by phone?
You can use the Muslima.com 's Party Line feature. The Party Line  allows members to chat with other members anonymously by phone.
The phone number of the Party Line for the room is displayed in the top right of the chat window. Simply call this number to be connected to the phone chat room. This feature is free of charge for members in the USA. Long distance charges apply for members in other countries.

How do I open the Chat Room?
Click the "Chat" link under the Contact Members heading on your member home page. Standard members may only enter the Chat Room if they have a photo on their profile and have read a mail message from Gold / Platinum members in the last 60 days.
How do I view member photos and other details in the Chat Room?
To view more information about a member, click their name in the member list or the chat pane. Their audio/video, or photo, will show in the bottom left of the chat window, along with a brief overview. More options are available, as follows:
To view their profile, click the "Profile" button
To make their photo smaller or larger, click the "-" or "+" buttons.
To start an Instant Messenger conversation with that member, click the "IM" button.
To add that member to your Online Friends List, click the "Add Friend" button.
To block that member so you do not see their chat messages, click the "Block" button.
Click picture below to find new waysto meet Mulim women or traditional Muslim women online.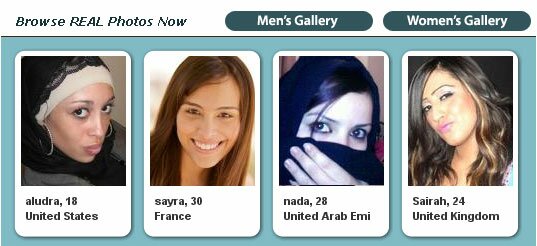 Click here to read –> Muslima.com Review Part 3
Click here to read –> Muslima.com Review Part 2
Click here to read –> Muslima.com Review Part 1