In this instalment, we will explore how to use the 'flirt online' features in VietnamCupid.com. Let's go back to the member control panel again. The fastest way to search for Vietnamese women matches is to look at the "Recommended Matches" at the bottom of your member control panel.
VietnamCupid Show Interest Button
If someone has caught your eye and you are interested in contacting her, just click on her profile pictures to read her profile.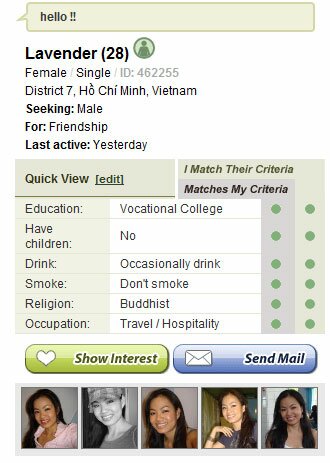 Now you have two options; you can either click the "Show Interest" button and the opposite party will know that you are interested in her or you can send her a mail.
After clicking the "Show Interest" button, you will see something like this:
Please take note that as a Free standard member, you could not send her any mail. Upgrading to paying premium member include many benefits and advantages such as
sending unlimited messages to free and paying members
receive mail from free and paying members
communicate by email, instant messaging or chat
VietnamCupid Add To Favorite feature
"Add to favorite" feature allows you to keep track of all the Vietnamese girls that you are seriously interested in. Furthermore, she will also be notified that you have add her to your favorites thus opening up doors for more interactions.
Where can you find the "Add to favorite" feature?
Under every VietnamCupid member profile, there are some icons which when you move your mouse over, you can "add her to your favorites"
Now you can sign up for a FREE membership and kickstart your Vietnamese dating relationship. Click picture below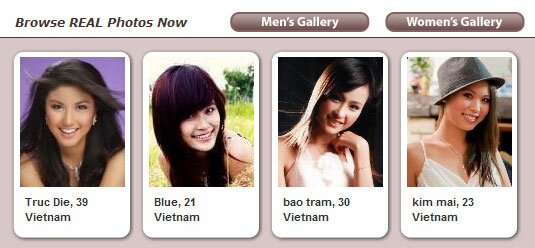 Click here to read –> VietnamCupid.com Review Part 1
Click here to read –> VietnamCupid.com Review Part 2
Click here to read –> VietnamCupid.com Review Part 3