In the last Muslima.com review, you have discovered how to talk to Muslim girls in Muslima chatrooms. This Muslima.com review will further elaborate on the use of Muslima.com instant messenger.
What is Muslima.com Instant Messenger?
Muslima.com instant messenger allows Platinum and Gold members the opportunity to chat with other online members one-to-one.
How do I see who's online and use the Instant Messenger?
You can easily see all Muslima.com members who are currently online by clicking the "Who's Online?" link on your member home page. Another alternative is to click  the "Number of Members Online" link at the top of the Muslima.com member page.
When you are viewing Muslima members gallery and if a member happens to be online, a blinking icon will show up on their profile as seen below:
How do I open the Instant Messenger?
When you come acrossa Muslim woman that catches your attention, you can use the Instant Messenger to chat with them by clicking the blinking online icon as shown below.


By clicking on either one of the blinking icons, it will launch your Instant Messenger window. However you must be at least a paid subscriber in order to use the Instant Messenger.
3 secret ways  in contacting other members as a Free Standard member
If you are signed up as Free Standard member, you can still find a way of communicating with other Muslima members:
you can read mail from Gold or Platinum members
you can use the Instant Messenger with Gold and Platinum members
Standard members can enter the Chat Rooms if you have a photo on your profile and have read a mail message from Gold / Platinum members in the last 60 days.
Click picture below to find new waysto meet Mulim women or traditional Muslim women online.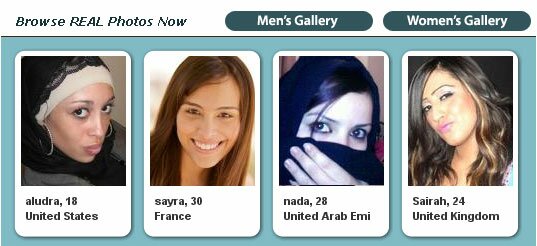 Click here to read –> Muslima.com Review Part 4
Click here to read –> Muslima.com Review Part 3
Click here to read –> Muslima.com Review Part 2
Click here to read –> Muslima.com Review Part 1