In the last review of Muslima.com, you have discovered the 3 secret ways in contacting Muslim women members as a Free Standard member and how to use Muslima.com Instant Messenger. There are still a lot of fun features to explore in Muslima.com.
Muslima Women Videos Gallery
As most of Muslim girls are ultra conservative and shy to the extent that they would not even post their photos on their profile. However there are still some outgoing Muslim women who would even post their homemade videos. You can find many of these Muslim women are from Rabat, Zagora, Souss-Massa-Draa, Grand Casablanca in Morocco.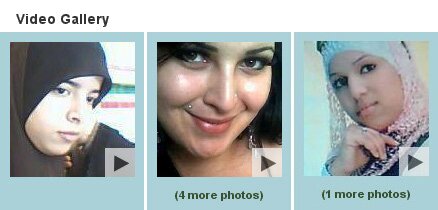 Where to find Muslima women homemade videos?
In your Muslima.com member control panel, at the right panel under " LISTS " click the " VIDEO GALLERY " to see video introductions made by Muslima women members. However due to the strict Islamic values and traditions imposed onto Muslim women, there are only a handful of Muslim women who are willing to expose themselves.
Which Muslim countries does Muslima women come from?
You can find Muslim women who are looking for marriage partner from traditional Muslim countries such as
Jakarta Medan, Sumatera Utara, Bali, Riau, in Indonesia
Mecca, Saudi Arabia
Cairo,  Egypt
Dubai, United Arab Emirates
Doha Al Wakrah, Qatar
Casablanca Agadir Tangier,  Morocco
However there are also women of Muslim descent in European countries that are seeking to reconnect to their roots from as far as Quebec, Canada to New York, United States.
Where to find Muslima women for dating or marriage?
Click below to explore the Muslim world of dating and find suitable Muslim women for marriage or dating.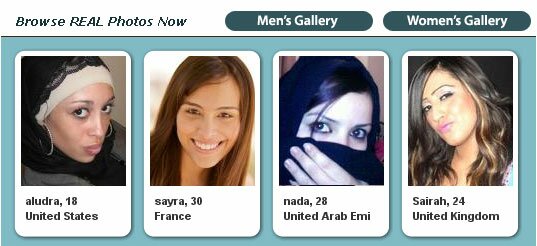 Click here to read –> Muslima.com Review Part 5
Click here to read –> Muslima.com Review Part 4
Click here to read –> Muslima.com Review Part 3
Click here to read –> Muslima.com Review Part 2
Click here to read –> Muslima.com Review Part 1