Differences between Chinese girls and Korean girls?
In the online dating scene, you will probably be looking at only pictures of Chinese girls or Korean girls. However most men from European countries might get easily confused between Chinese and Korean girls. They may all look the same and classified them as Asian women with slanted eyes.
You can easily tell apart between Chinese girls from China and native Korean girls from Korea. It's mainly the facial structures but not necessarily the size and shape of  their eyes. Chinese and Korean girls can have small or big eyes.
Chinese girls from China

Chinese girls are the most natural beauty and they preferred less make up while Korean girls are into cuteness and they are immaculately dolled up.
Korean girls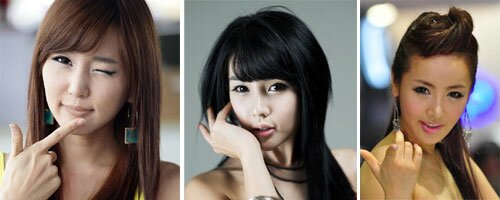 Interwining history of Korea and China
Koreans take pride in their country's continuous survival against foreign invasions, however Korea was finally invaded by the Manchus in 1627 after which the Joseon dynasty recognized the suzerainty of the Qing dynasty of China.
Due to the closeness of the borders and past history of both countries, Korean culture was based on the philosophy of Confucian principles from China. Buddhism and the written Chinese script was brought to Korea by the Chinese.
"Chinese" actually includes a lot of different races and languages. Mandarin is the spoken language in China and there is only  one type of written language . The majority of ethnic group are Han Chinese.
Migration and  interbreeding caused Koreans to look like Chinese people.  "Chinese" should be used in the same way as "European" and not in the same way as "English" or "French".
Physical appearances
To be honest, you can't really tell. There are Chinese women who have big round eyes, some who have double eyelids, some doesn't have slit/slanted eyes.
Most Chinese women have porcelain white complexion compared to Korean girls who are more tanned.
The majority of Korean girls don't have natural double eyelids therefore it is very common for Korean women to have plastic surgery on their nose and eyes.
Fashion and dressing
With the luxury brands such as GUCCI, Louis Vuitton established in China, Chinese girls from big cities such as  Beijing, Guangzhou are more affluent and are more likely to be dress well. However there are still plenty of Chinese girls from countryside who like to wear traditional cheongsam for their online profile pictures and many need a lot of catching up in their fashion sense.
Korean girls are more fashion forward and they are more likely to doll up with heavy makeup. Long fake eyelashes, pink glossy lipstick, curly brown or highlighted tresses are the norm.
Cultural appearances
To avoid generalizing and giving stereotypical answers, as individuals, Chinese girls and Korean girls are all different depending on their personality and culture influences.
Click below to find real Chinese girls from China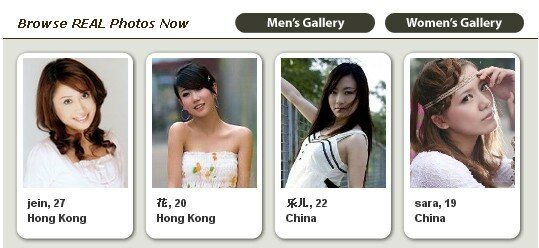 Click below to find cute and hot Korean girls